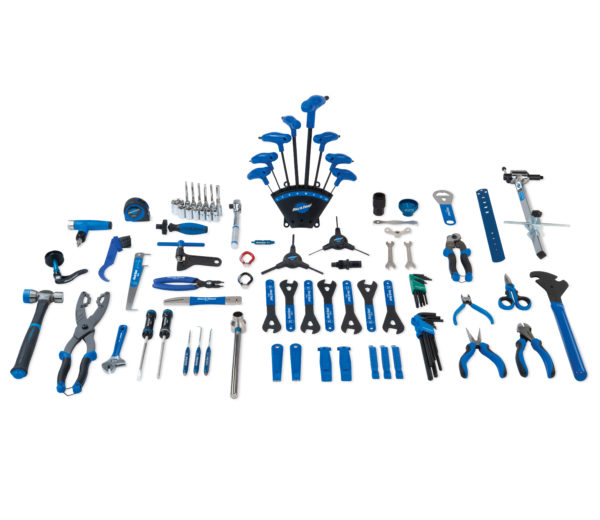 PK-5 Professional Tool Kit
The PK-5 includes over 90 of our best shop tools selected with versatility in mind. A great way to outfit a pro bench or to set up a dream home workshop. The PK-5 is an impressive, professional set of specialty tools that can help you perform hundreds of bicycle repair and maintenance procedures. An investment you'll use and appreciate for decades.
Building the Best Bicycle Tools.
A long-term dedication to quality, innovation, and customer service has made Park Tool the first choice of professional and home bicycle mechanics around the world.

Each and every one of our tools has a story to tell long before it reaches your workbench. All of our tools have gone through many changes and a lot of "what if we did it this way" conversations. When we are finally happy with what the final product will be, then, and only then, will it get its PTA-1 (Park Tool Acronym-1).

Our tools are precision made using only the finest materials and are machined to exact standards.
Building Bicycle Tools
Since 1956
Since the start of the retail business in 1956, Park Tool has made a commitment to building tools using the best design and the best materials. The common sense approach to making functional tools helps ensure you can make repairs faster and more profitably. In 2005, Park Tool brings you new products and tool updates for the home mechanics. As the bicycle business continues to change, Park Tool promises to change with it, and bring the best tools possible to the industry worldwide.
Visit Park Tool Website